A partnership that invests capability and capital in entrepreneurial ventures, in order to build sustainable, high performance environments where people love what they do.
Who we are
invests talent and money into entrepreneurial organisations, to help their leaders turn a unique purpose, values and vision into sustained high performance.
aligns with its clients by structuring its rewards to recover its basic operating costs via retainers, and sharing the fruits of success via success fees and/or equity participation.
only invests money where its talent can be deployed to make a mutually agreed and significant difference to the client organisation.
has offices Sydney and Silicon Valley.
takes on no more than 4 clients per principal to ensure tight focus and, sometimes – if the engagement is very intense – less.
leverages investment funds to help clients break through growth barriers.
focuses on disruptive technologies and business models.
is best deployed where organisational complexity is challenging and testing the leadership capital of an organisation – in particular, its delegation skills and processes.
seeks to build the in-house capability of the organisation – not a long-term dependency on Denali expertise.
As a result:
we are a venture capital firm that backs itself and its clients, to make a significant difference to the client's sustainable operating success.
we are not a traditional venture capital firm; we limit the size of the funds we manage so that we are not driven by the need to invest.
we are not a traditional consultant; we build capability in our clients – not dependency – and structure our fees to ensure that the majority of our return is earned from our clients' success.
we are not a traditional investment bank; we do not care about "the deal" – our capital raising and M&A skills are only brought to bear if mission critical for our client to realise their vision and live their purpose.
Our name:
Denali is the native name for Alaska's Mount McKinley, the highest mountain peak in North America. It means 'the great one' and calls us to be our greatest - sometimes we are.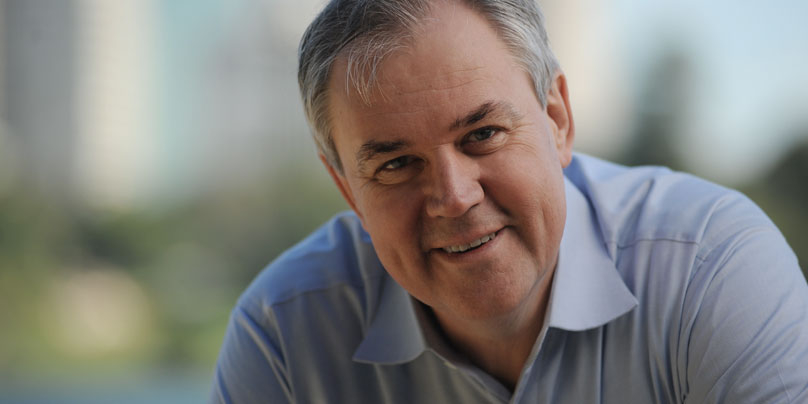 Richard is the founder and executive chairman of Denali Venture Partners.
Over a 25 year career in successful corporate development and change, he has worked in senior leadership roles at St George Bank, NatWest Financial Products and the ANZ Banking Group. He is a former Managing Director of US investment bank Morgan Stanley, working in Europe, the USA and Asia.
As an advisor, coach, board member and implementing consultant Richard has worked with many startups and small companies to help them focus and then navigate increasing complexity in their business.
As a youth, between school and starting his university education at the Australian National University, Canberra, Richard spent four years as an underground miner in far northern Canada. The experience was valuable in learning how to manage people, the importance of risk management and how critical good planning is in achieving goals.